Here at SV Guitars, we dont just bring highly affordable and worthy products to our customers, we do spoil them with world class production at a fraction of the price from time to time. Enter the Eddy Finn EF-40 ukulele. It features all solid Koa top back and sides. Koa is the Hawaiian word for "strength" or "warrior". From the time of the early Hawaiians, Koa has been prized for ukulele construction since ukuleles have been made. It is an exceptionally fine wood and is currently considered the most valuable of the common native timber species in Hawaii. Koa frequently has curly grain and striking coloration and has excellent tonal properties.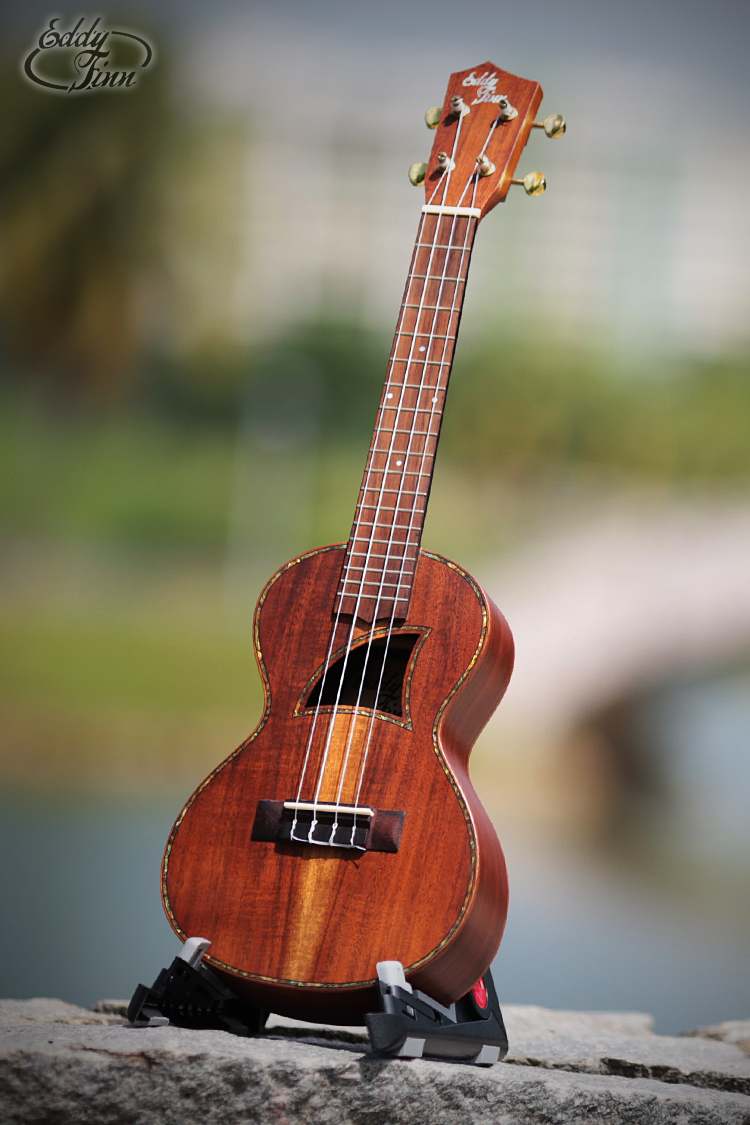 With its Signature Fin shapped sound hole and exotic Koa wood, the tones are beautiful and rich, as intricate as the designs of the Ukelele. Well cut fretts together with Bone Nut and Saddle!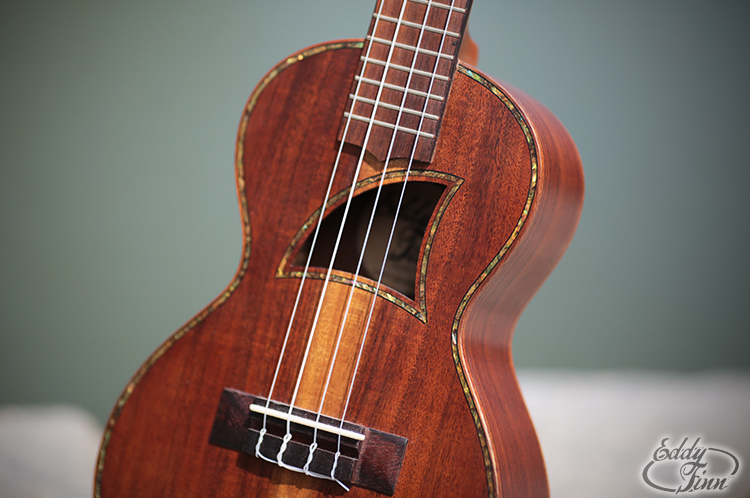 Beautiful Abalone inlay that surrounds this masterpiece. Be it as a collector's item or a performance piece, this Ukelele is crafted to impress.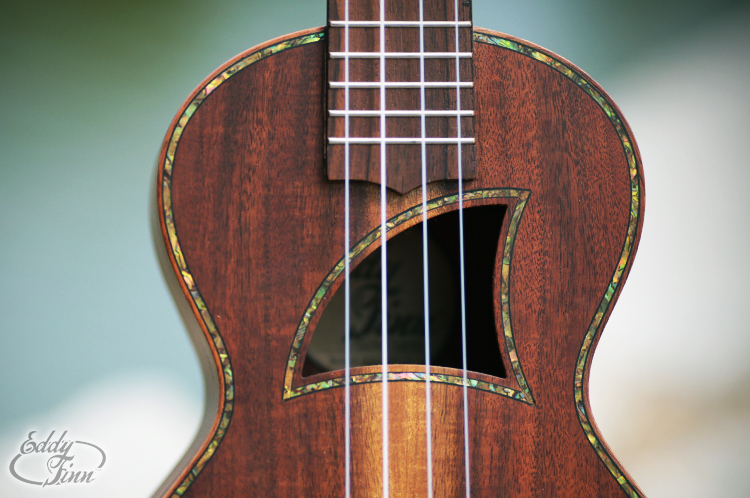 Buffed down to a beautiful Satin finish, the pores and design of the Koa wood really shines through, every grain is felt and heard.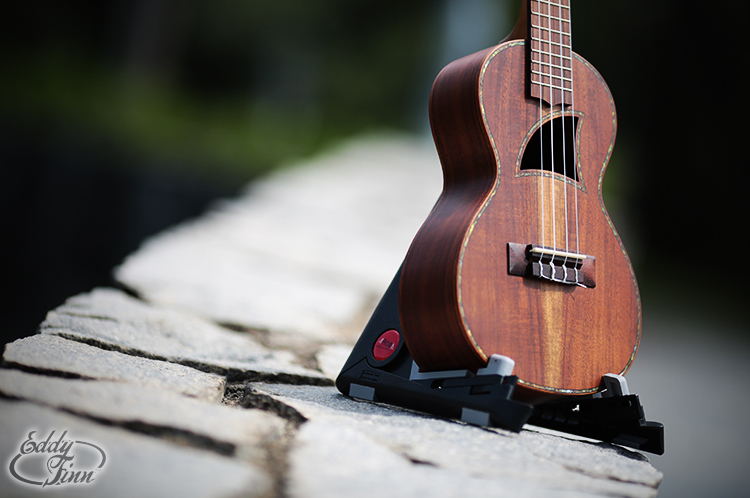 Eddy Finn, where world class quality meets affordability!