Play every note like your guitar was brand new with MusicNomad's Guitar Polish. It is like a face lift in a bottle. Work in and wipe off our premium silicone free polish to restore and revive dull, hazy and scuffed surfaces. Works great polish on all guitar models such as Gibson, Fender and Martin Guitars.
It is safe on all lacquer finishes such as nitrocellulose and polyurethane, and on both a satin and gloss finish. Our special polish formulation even removes oxidation and restores a brilliant shine to your guitar hardware (frets, pickups)!!
Use with any of these Quality Cleaning/Polishing Cloths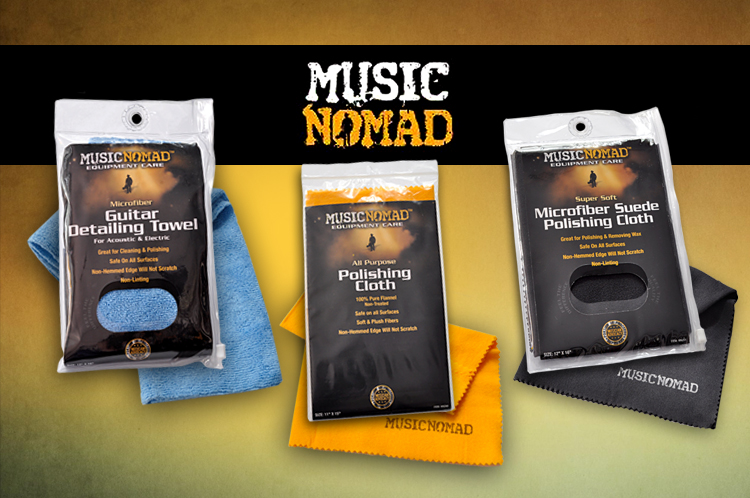 1 Review
Better than anything I've tried...

Had a few guitars in a disastrous condition. This polish removed all the built up dirt over the years. Filled up the fine hair line scratches and brought a real shine to the guitars. Not seen the flamed maple top in years... Ha ha ha... Amazing product... Worth the price as opposed to the volume of the bottle...