Andrew White is a Master Craftsman based in West Virginia building a highly limited amount of guitars for the most discerning clientele. We are proud to bring his Signature designed guitars to players in Singapore! You have to try to believe it!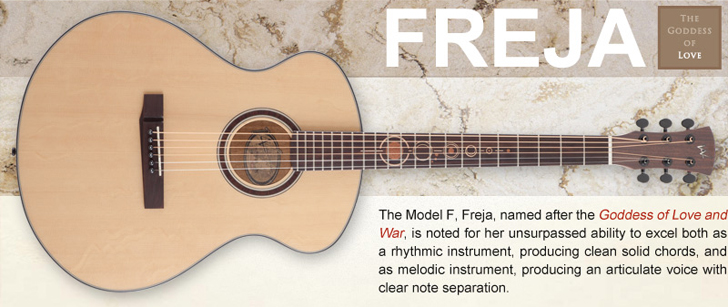 The Andrew White Freja-112 NS is a Solid Top Acoustic Cutaway Guitar equipped with Artec Edge-Z Preamp. Freja is the largest of the three models, therefore you will get the volume and full tone. The clarity is still there even over the added volume. Balanced, smooth, clear toned and versatile, suited to many different playing styles.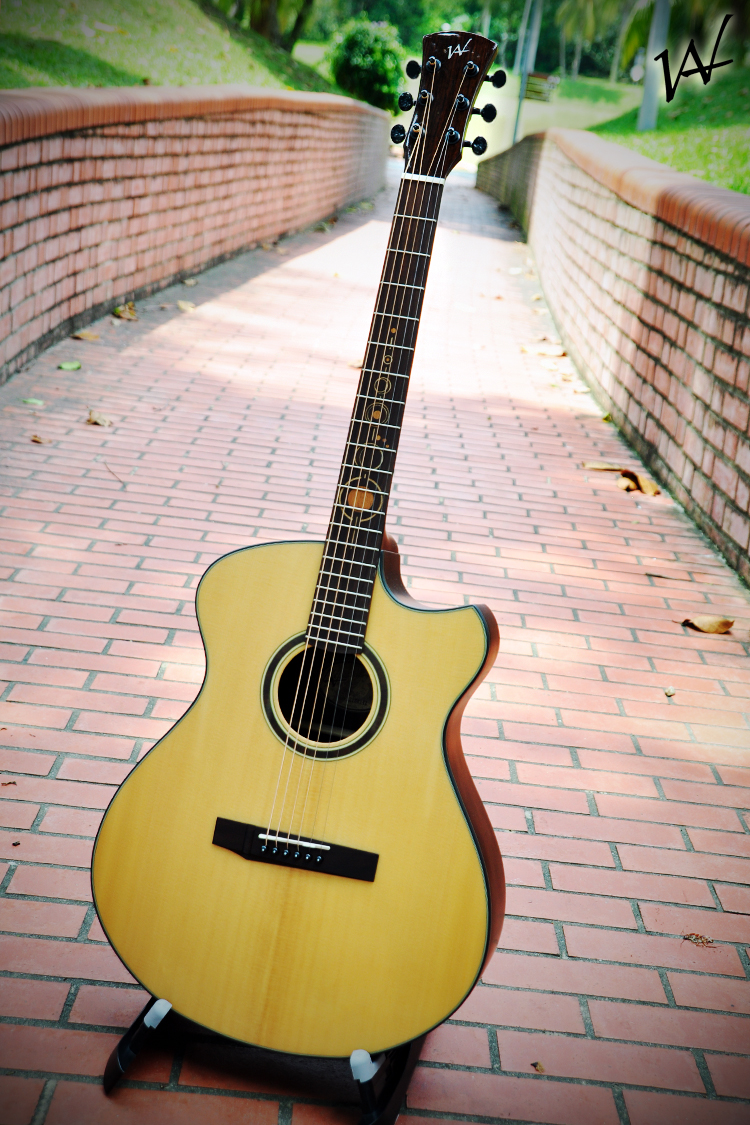 Crafted from Solid Sitka Spruce Top & Rosewood Sides and Back, a rich combination of high grade woods to provide deep mellow bass and accented bright tones. Cutaway edge to enable better playability through the higher frets.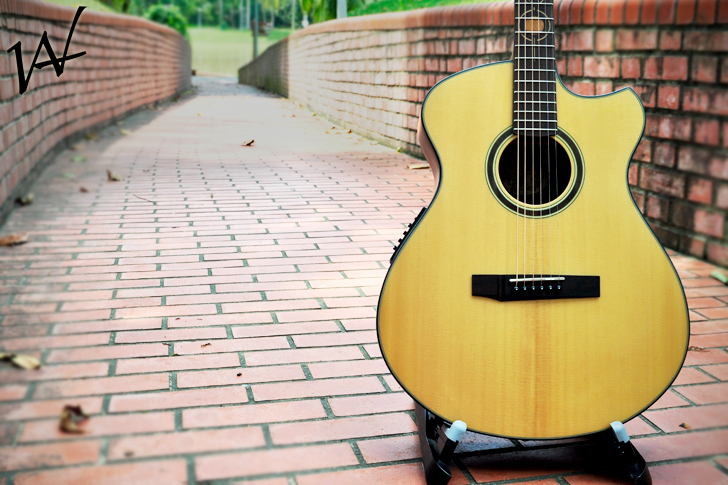 A one of a kind Wood Crop Circle Inlay designed by Andrew White - setting your guitar apart from the crowd.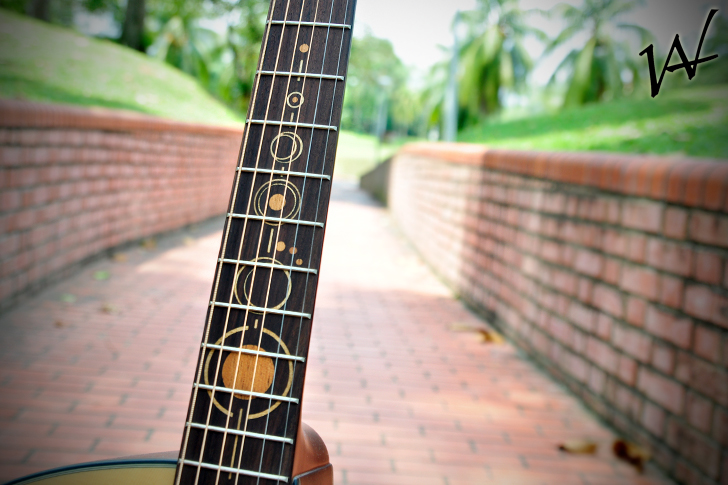 The Artec Edge-Z Provides you the power for your live performances. Sounds projected are natural and of great tone. Built in Tuner to ensure that you play right throughout the night.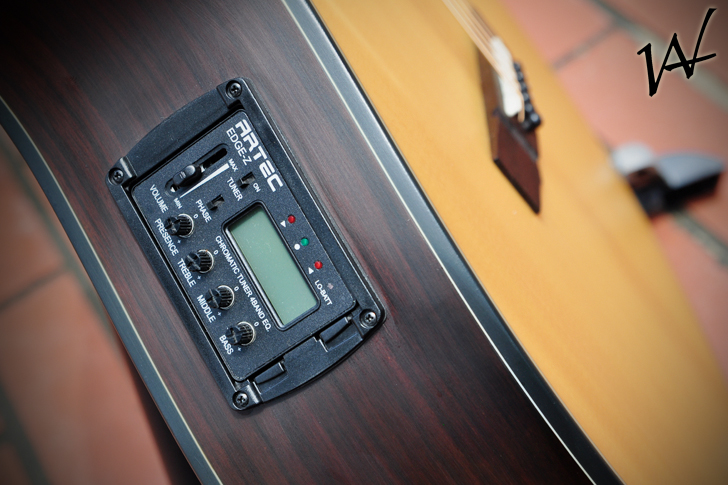 Buffed down to a satin finish, the wood grains shine under the luster and radiance. Listen to old wisdom aged into these woods as you play.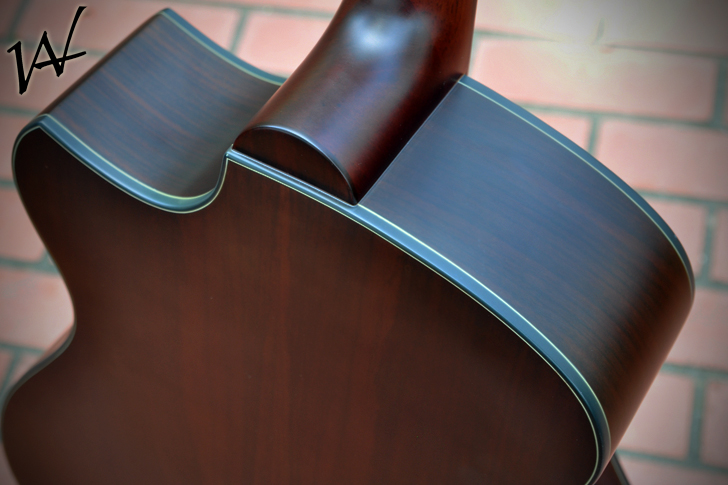 Pearl Andrew White Logo Inlay to finish the piece, gloss finishing for the headstock.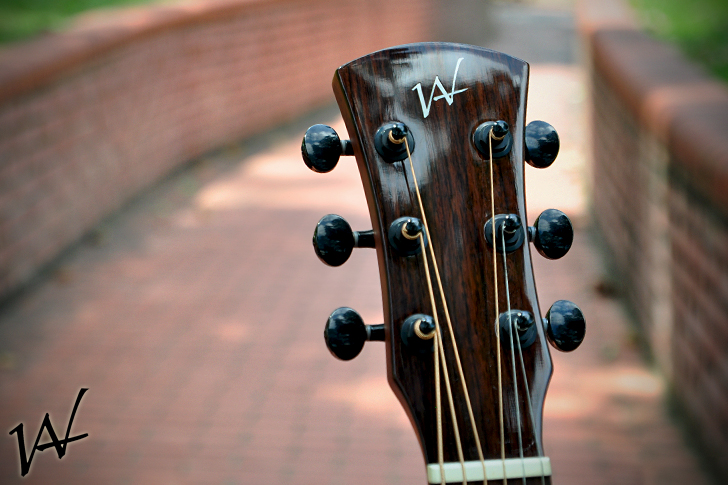 All combined to make this a unique instrument to the aspiring musician, recording artists out there. Start your journey. Check out our video featuring this guitar down below!