Andrew White is a Master Craftsman based in West Virginia building a highly limited amount of guitars for the most discerning clientele. We are proud to bring his Signature designed guitars to players in Singapore! You have to try to believe it!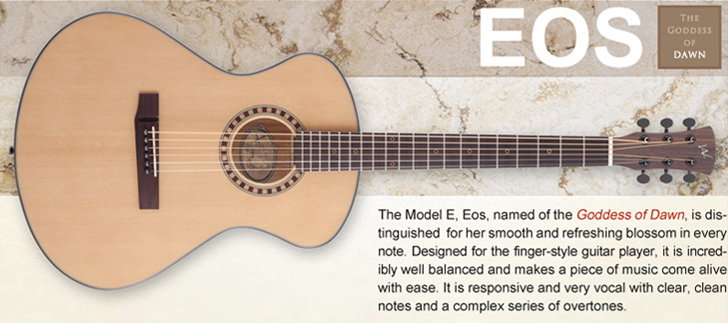 The EOS shape is in the middle of the three, in between its larger Freja and smaller Cybele models. It is very balanced in bringing great tone with great volume and punch. This truly defines the look of Andrew White guitars that demands stage presence. He went on to develope both the Freja and Cybele shapes after this.
The Andrew White EOS-111 3TS is a Solid Top Acoustic guitar equipped with Artec EDGE-Z Preamp! Encased in all black for a deep and dark finish.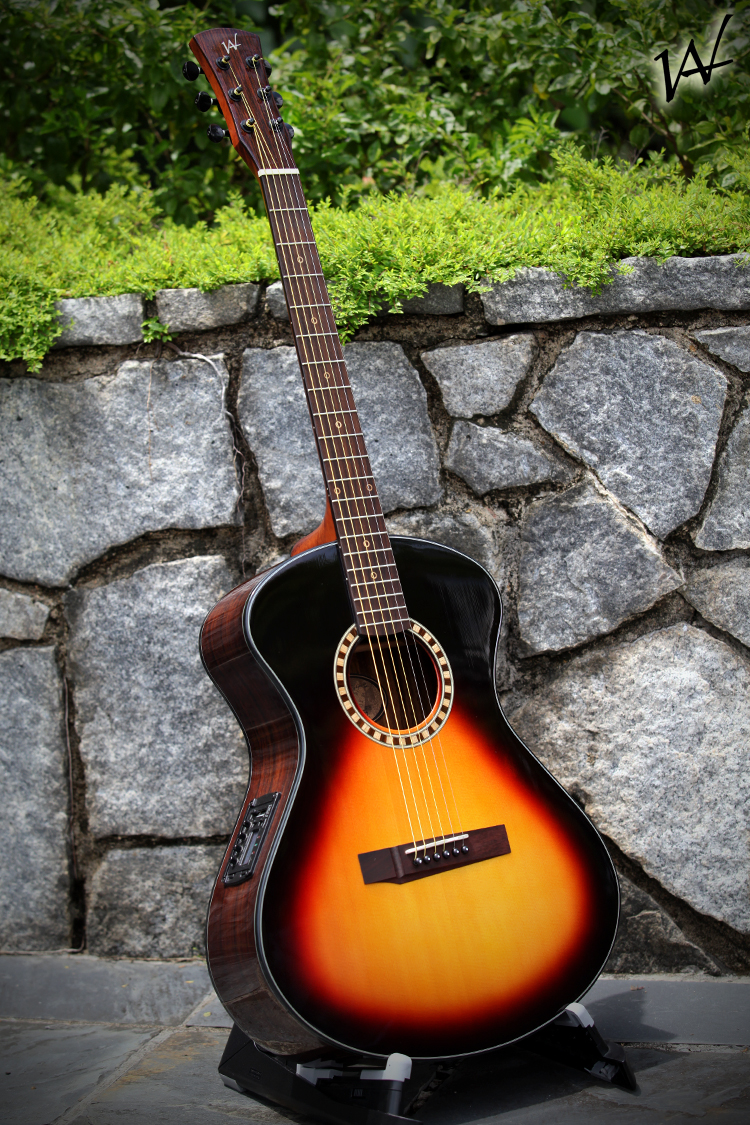 Build with Solid Sitka Spruce Top and Rosewood Sides and back, the tone is deep and mellow yet with bright trebles that sings and accompanies the rest of the spectrum of sounds.
Unique and exquisite Woodrings as position markers to seperate the EOS from the rest.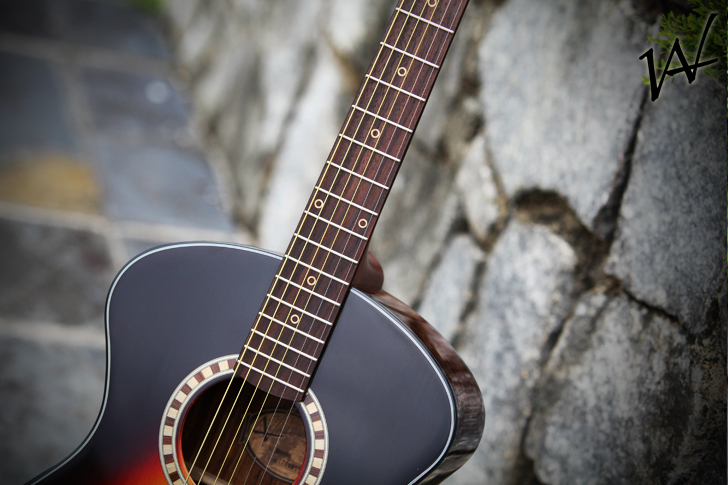 The Artec Edge-Z Provides you the power for your live performances. Sounds projected are natural and of great tone. Built in Tuner to ensure that you play right throughout the night.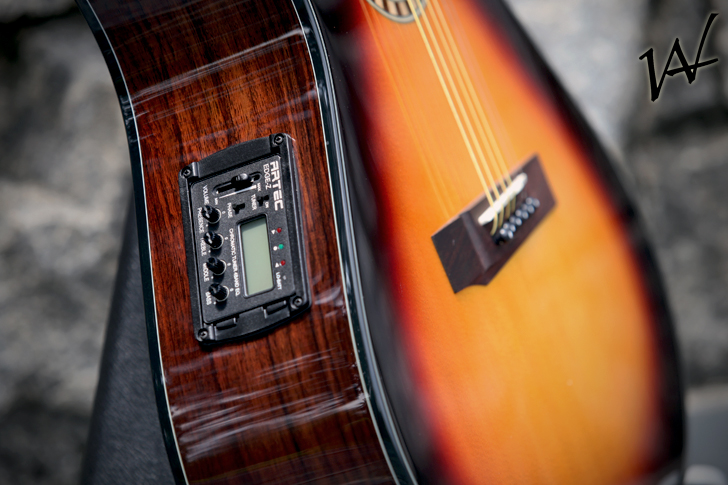 Finished to a high 3-Tone Sunburst gloss, it shines forth your musicality and melodies as you play, reflecting your thoughts and emotions to your surroundings.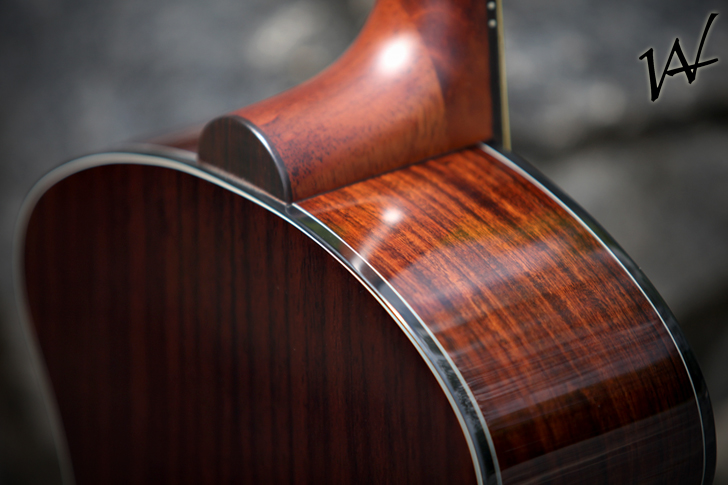 Beautifully crafted, workmanship and electronics are top notch from Korea. Exotic Wood Rosette to set a contrast against the Sunburst glossy finish.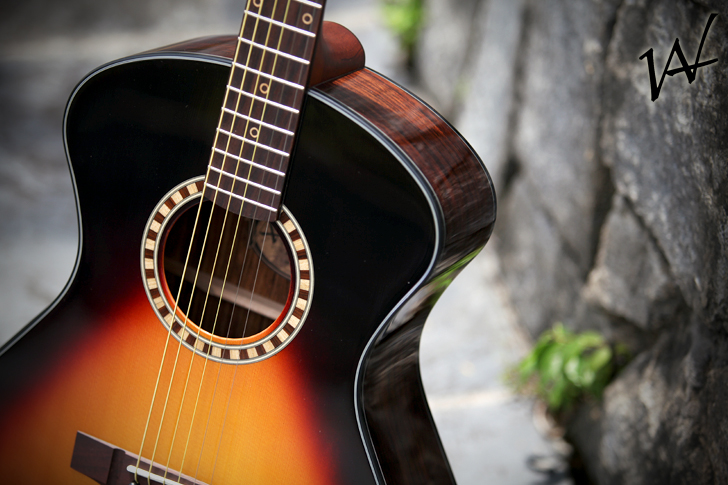 All combined to make this a highly playable and great sounding acoustic guitar, at home in any live situations be it in an ensemble or a solo fingerstyle piece.