EST Guitars was founded by SV Guitars in 2011. Incorporating our customers' preferences and deep research, we drew inspiration from what we ourselves love as musicians!
Each guitar is hand crafted by our luthiers with love, soul and passion to obtain unsurpassed quality and amazing tone. Always improving, always amazing.
The EST DSF-6000 EQ is a full solid guitar, made with Solid Spruce top and Solid Mahogany Sides and Back and legendary LR Baggs Preamp. Finished with a mother of pearl rosette for the exquisite acoustic guitar, full in tone and rich bright sounds for your musical journey.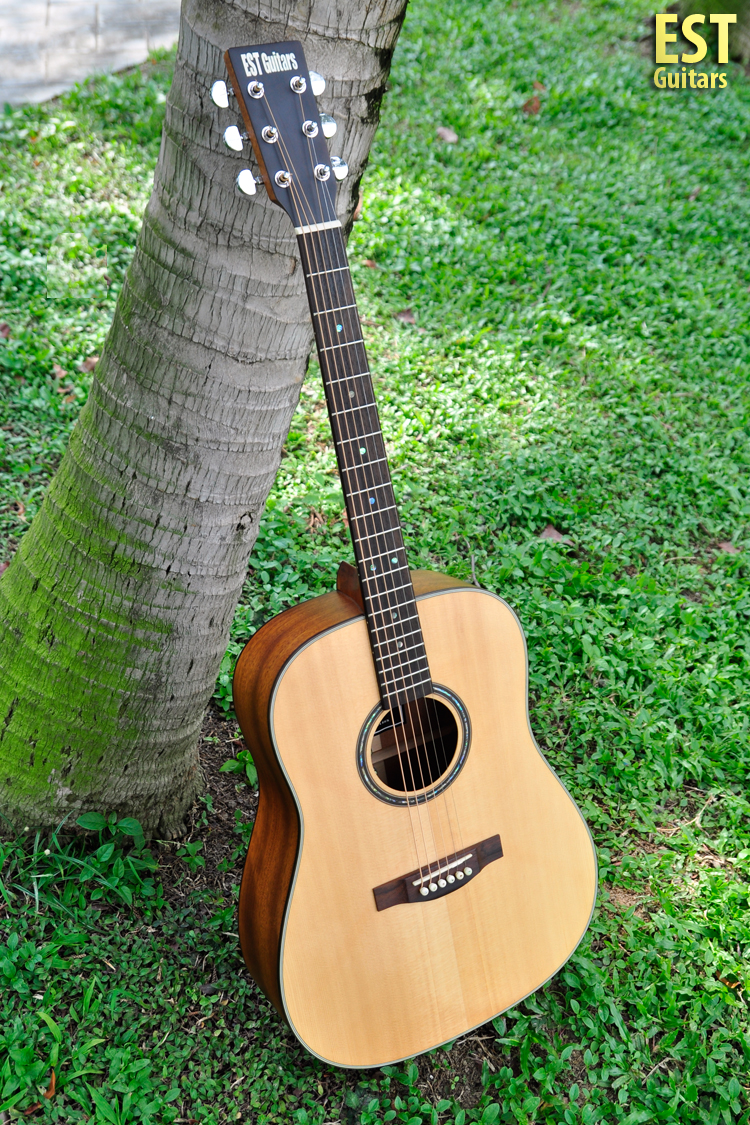 Equipped with state of the art LR Baggs Preamp System making this a monster on stage. Great natural tone and clarity for your stage use.
Element Active System™ VTC
(Volume and Tone Control)
The EAS-VTC builds on the strengths of the EAS with the addition of a treble tone control and a special low frequency compression circuit. The LF compressor tames low end thump and mimics the actual dynamic response of the guitar for enhanced realism.
FEATURES:
All-discrete endpin preamp
Pre-attached Element pickup
Fits both 3/32" and 1/8" saddle slots
Built-in LF compressor
Soundhole mounted v

olume and tone control

Battery type: Single 9V
Battery life: 1,000 hrs
iBeam™
Bridge Plate Pickup with "Mic-like" Fidelity
The iBeam's MIPA award-winning design employs a matched pair of virtually weightless film sensors that flex with the soundboard to trace your guitar's voice much like diaphragms in a stereo mic. A key advantage over typical bridge plate sensors is the iBeam's "cardioid" like response pattern that inhibits feedback and string squeak while selectively admitting rich tone-producting vibrations. Weighing less than 1/3 of an ounce, the pickup will not alter the guitar's natural acoustics and easily mounts to the bridge plate with peel-and-stick adhesive.
Mixing Systems Options
The iMix pairs the acclaimed fidelity of the iBeam with the presence and feedback resistance of the Element for the best of both worlds. The miniature preamp mounts non-destructively inside of the guitar and features audiophile circuitry for our signature sound and gives you the option of running in mono or stereo modes. The electronics provide ample flexibility to fine tune the response of your guitar and a soundhole mounted remote includes volume and mix controls for adjustments on-the-fly.
FEATURES:
Includes iBeam and Element pickups
All-discrete miniature preamp/mixer
Mono or stereo operation
Variable iBeam low cut for optimum bass response
Tunable mid contours for iBeam and Element
Prewired strapjack harness
Remote control II
Battery bag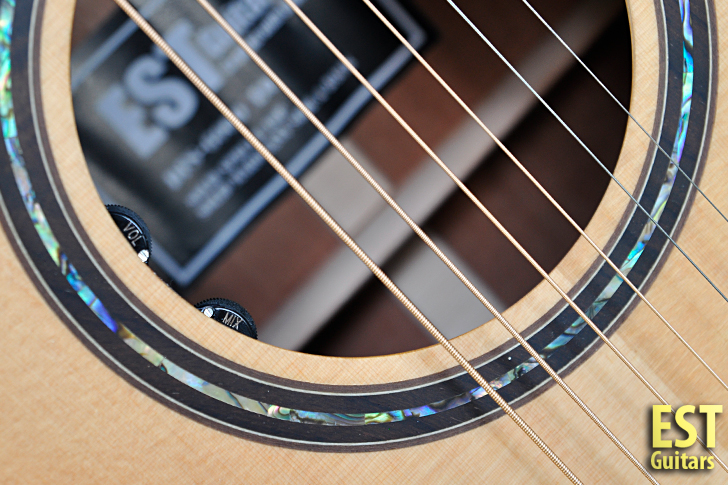 Buffed down to a Satin finish, the resonance is rich and the woodgrain shines beautifully.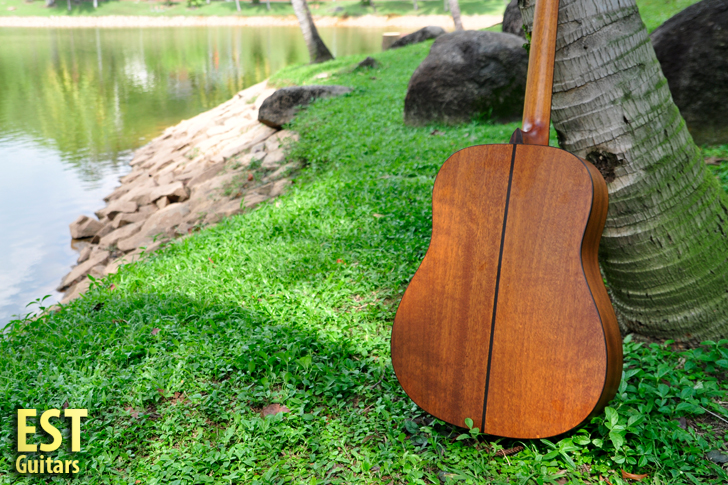 A classy and beautiful mother of pearl rosette.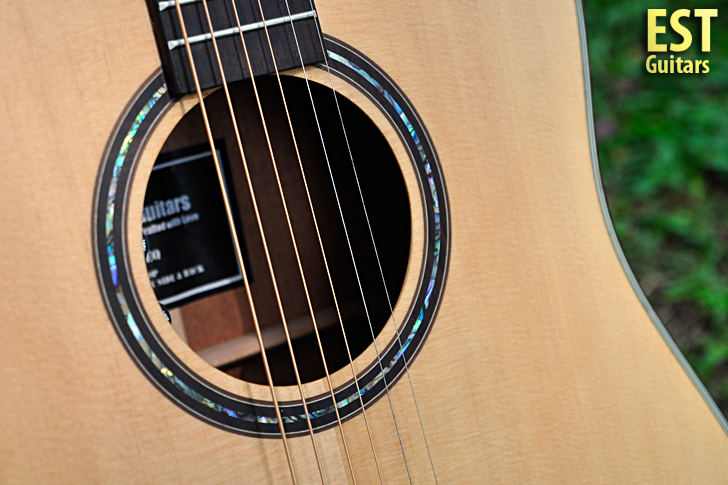 Top quality build and finishing can only be obtained through a luthier's touch.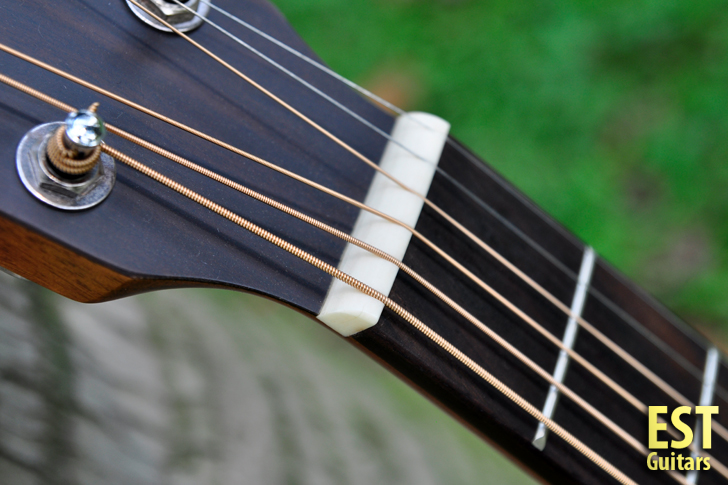 An acoustic guitar that meets the needs of even the best of players. EST Guitars - Handcrafted with Love!